Yale Transportation Options is here to help you make transportation decisions that serve you, your community and the environment. After all, we are all connected.
Unpredictable gasoline prices and congested roads are making many of us reconsider our transportation options. Find out what your options are by visiting the Commuter Counseling page. Or visit Google Maps–where you can now plan a transit, bike, or walking route.
Use the tools and information on this site to help you make the most informed transportation decisions.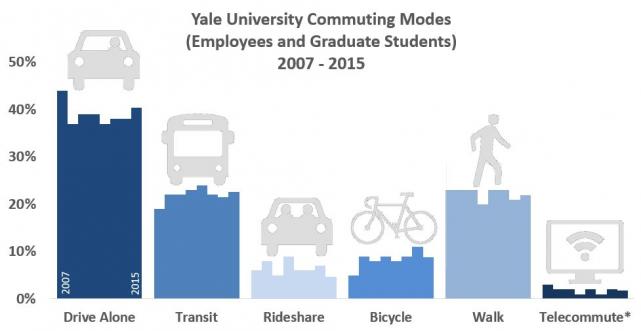 *In 2007, "Telecommute" was grouped with "Other" in the annual Transportation Survey. In subsequent years, it had its own category.