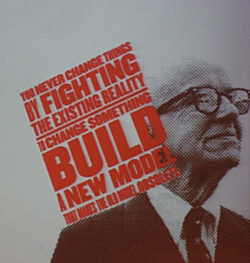 The State of CT ranks 35th out of 50 states for per capita funding of bicycle and pedestrian projects, according to the Bicycling and Walking in the US: 2012 Benchmarking Report, despite experiencing a 76% increase in bicycling to work from 2000-2009, and a 14% increase in walking to work over the same period.
Walking and bicycling are the most sustainable modes of transportation, creating no emissions—other  than from the manufacture and disposal of bicycles and shoes. Sustainable transportation encompasses and overlaps many transportation modes and disciplines. How do you measure sustainable transportation? Click here for details and browse through the links below.
This page is meant to be a living document where emerging data can be shared. If you know of any links that should be included, or to report problems with any of these links, please email us.
Sites
City of New Haven Street Smarts Campaign
City of New Haven Complete Streets
Tri-State Transportation Campaign
Center for Neighborhood Technology
Victoria Transportation Policy Institute (online TDM encyclopedia)
SMART: Sustainable Mobility & Accessibility Research & Transformation—a project of the University of Michigan Transportation Research Institute and Taubman College of Architecture and Urban Planning, in Ann Arbor.
Association of Pedestrian and Bicycle Professionals
Changing Car Parking to Bike Parking
Blogs
Steve Miller's Blog: Musing on Transportation, Health and Livable Communities
Books
Traffic: Why We Drive the Way We Do (and What It Says About Us)
American Idle: A Journey Through Our Sedentary Culture
Carjacked: The Culture of the Automobile and it's Effect on Our Lives
Video
Subdivide and Conquer: A Modern Western