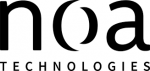 Yale University is pleased to announce a new partnership with Noa Technologies (Noa) to provide bikesharing to the campus community. Founded in 2012, Noa is an expert in transportation and fleet management solutions for large organizations. Noa uses a cloud-based fleet management software to provide real-time bike location, status, alerts, and analytics.
Yale has had bikeshare on campus for nearly ten years. Beginning with the departmental Y-Bike program in 2008, then a multi-year partnership with Zagster, we are now very excited to collaborate with Noa to bring the most technologically advanced bikeshare system to campus.
Noa is also the technological platform for the forthcoming New Haven Bikeshare system, due to launch in spring 2018. This provides an opportunity for Yale's bikeshare program to be seamlessly integrated with New Haven's, if desired at a future date. This would substantially expand the number of bikes available to the Yale community, and allow simple and intuitive access to bikes at destinations such as train stations, shopping and restaurant areas, and neighborhoods across the city.
The Yale Sustainability Plan 2025 sets goals to achieve carbon neutrality by 2050, increase sustainable transportation on and off campus, and enhance partnerships with the City of New Haven towards a more sustainable campus and city. The new partnership with Noa has the potential to contribute to all three of these areas, providing an efficient, healthy, and convenient way to travel.
This new bikeshare system will launch in fall 2017 – sign up to receive notifications here!