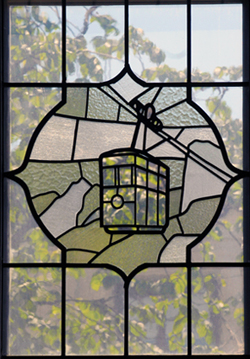 Living car-free in New Haven is possible because many goods and services are within bicyling and walking distance to campus. Additionally, there are an increasing number of transportation options including Yale's free shuttle system, planes, trains, buses, Zipcars, and car rentals which provide access to virtually anywhere, without the financial or logistical burdens of car ownership. Car-free transportation often provides a faster and more relaxing way to travel.
Below we provide information on what's available and how you can access it. For detailed information on what's in your neighborhood, try Walkscore.com, a great resource for new and old residents alike.
How do I get…
All of the locations below can be reached by CTTransit, or by simply taking out a Zipcar for as little as an hour. Get directions using Google Transit. Enter in your home address and the destination address, click "get directions," and Google will tell you how to get there by train or bus. The CTTransit bus costs $1.50 each way–or purchase a 10 ride ticket for $13.00 here.
To view all greater New Haven, CT Transit Routes click here.
Groceries
Airports
 
 Shopping
Outdoor activities
 Other things to do