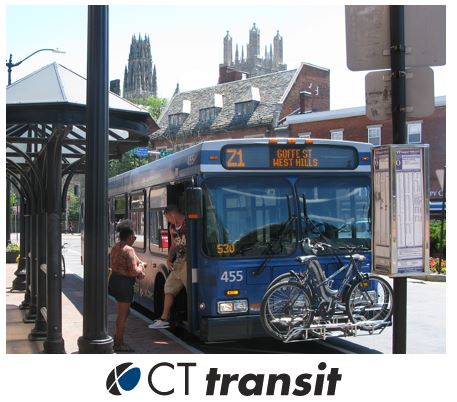 CTtransit is implementing a new statewide route numbering system. The new system is designed to work with new technologies such as real time bus information and will make the bus system easier for new and current riders to use.
Effective October 8, 2017, all New Haven-area routes, as well as the New Haven Connector Downtown Loop, will be affected.
No changes to the bus routes or schedules will be made on October 8th – only the bus route numbers will change. Information on renumbering is available here and here, as well as the CTtransit website.