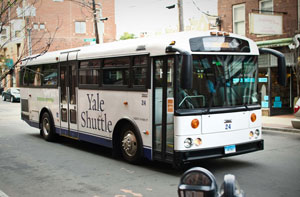 For Friday, March 20th only Shuttle service will be slightly affected by the closure of College Street between Elm & Chapel. Between 8:30 a.m. and 1 p.m. the
Blue Orange and Red lines southbound will miss the Phelps Gate stop. Please board or alight at either College and Wall or College and Crown.
Red line northbound will miss the College/Wall stop and will instead stop at Church/Wall.
As always please watch transloc http://to.yale.edu/shuttle for further updates.