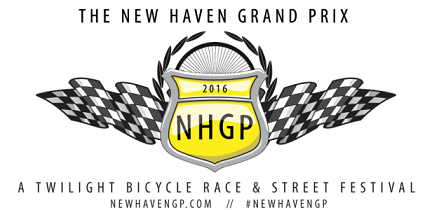 Update: 9/16/2016 3:15 PM
For anyone riding the red line to Union Station, we strongly suggest an early departure as delays are significant.
We are working to get updated street closure and detour information. At this time the following are in effect:
Red line after the stop at Prospect Sachem, the next stop is LEPH (College/S. Frontage). We are unable to continue down to College/Wall etc. Vehicles will be turning left onto Trumbull right on State, right on North Frontage, left on College and resuming the route. If you normally board at College/Wall please board at Prospect/Trumbull.
Blue line is not able to go onto College. It is continuing on to Broadway to Park turning left onto George, right onto College to resume its route. At this time the northbound route while very slow is still open.
Additional updates will be posted here.
*************************
During the New Haven Grand Prix, tomorrow, September 16, 2016, there will be downtown street closures which will cause us to detour some shuttle routes between noon and 10 PM.
From noon until 4 PM southbound Blue and Red lines will miss the Phelps gate and College/Crown stops. Vehicles will turn left onto Elm, right onto Temple, right onto Crown, left onto College and resume normal route. 
At 4 PM Red, Blue and Orange lines will miss Phelps gate and will have a longer detour going to State St. to Crown to College and resuming normal route. 
For northbound Blue and Orange lines there will be no detours but we do expect slower travel speeds and longer loop times due to expected congestion. 
Northbound Red line will miss the Chapel/College Stop and the College/Wall stop. We WILL stop at Church/Wall. Vehicle will turn right onto Church adding the Church/Wall stop and then continuing on its normal route. 
Please watch Transloc for actual vehicle locations. 
STREET CLOSURES:
·  Chapel St. between Temple St. and High St.   (4:00PM-10:00PM)
·  College St. from Elm St. to Crown St.     (12:00PM - 10:00PM)
·  Temple St. between Elm St. and Chapel St.    (4:00PM-10:00PM)
·  High St. between Chapel St. and Elm St.        (4:00PM - 10:00PM)