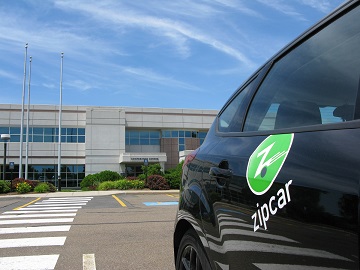 The first Zipcar on Yale University's West Campus in Orange is ready to get you where you need to go without the hassle and expense of owning your own car. Located in front of the Conference Center, the car is available for hourly and daily rentals by Zipcar members. Yale has partnered with Zipcar to offer students, faculty, and staff discounted annual memberships. In addition, any Yale Department may create a free Zipcar account for business use. Now these benefits have been extended to West Campus.
What is Zipcar? The Zipcar system makes car sharing easy and convenient. Members with valid reservations simply wave their Zipcar membership card over a sensor on the windshield of the reserved card, and both doors will unlock - as will the ignition. Reservations can be made online or by phone, either in advance or on the fly. Students and staff can take already take advantage of the $1/hour discount applied to all Ford vehicles.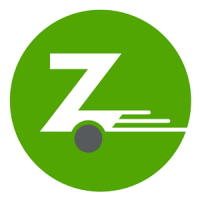 There is a multitude of Zipcars conveniently located in hotspots throughout the Central and Medical campuses as well. This map will show you where you can find them. The new West Campus location opens up this area to easy and convenient car sharing. Its Conference Center location puts the Zipcar right in the heart of West Campus and only a five minute walk to the School of Nursing. In a recent survey about the new Zipcar location, all respondents stated that the Zipcar was "convenient" to their needs.
Zipcar isn't the only way to get to and from West Campus. The Yale Shuttle Green and Purple lines provide service to the Science Hill/East Rock neighborhood and the Medical School, respectively. Their location and arrival times can be tracked at http://yale.transloc.com/ or on the "Rider" mobile phone app.
With a car ready to go at the click of a button, Zipcar offers its users the easiest experience in car sharing. Now this method of travel has been extended to Yale's West Campus, taking more cars off the road and making your life a little bit easier.
If you would like to learn more about the West Campus Zipcar, promotions, and other transportation options to and from West Campus, check out to.yale.edu!
- Andrew Sandweiss (YC 2019), Transportation Research Assistant, Yale Office of Sustainability